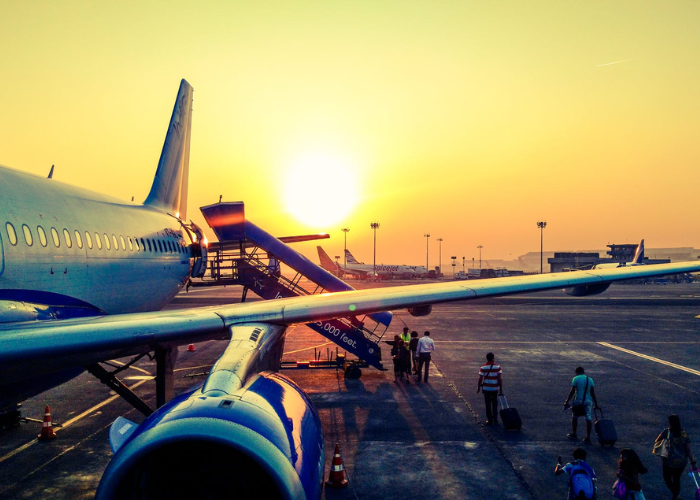 How to Save Money on Airfare
michael, 9 months ago
0
3 min

read
133
Air travel is one of the most convenient and efficient ways to get from one place to the other. However, it can also be one of the most expensive. Airfare prices have been on the rise for years, and it can be difficult for travelers to find good deals. This blog post will look at some of the factors that make airfare expensive, as well as offer some tips for finding cheaper fares. We'll also discuss alternatives to air travel, such as train and bus travel, that can help you save money.
Why is Airfare Expensive?
Airfare prices are determined by a variety of factors, such as location, demand, and the cost of operating the aircraft. Airline companies try to make a profit, so they often charge higher prices for tickets during peak travel times. They also tend to increase the price of tickets as the departure date gets closer. Other factors that can affect ticket prices include the type of airline, the type of aircraft, and the length of the flight.
When to Buy Your Ticket
The best time to buy a plane ticket is usually about six weeks before your departure date. This is because airlines will often start offering discounts around this time. However, it's important to keep an eye on prices, as they can fluctuate. It's also important to check different airlines, as their prices can differ significantly.
Comparison-Shopping Tips
When comparison shopping for airfare, it's important to consider all of your options. Look at different airlines, and compare the prices of their flights. It's also important to look at the different classes of tickets, as these can vary significantly in price. It's also a good idea to compare the prices of different airports, as these can also differ significantly.
Consider Alternative Destinations
If you're looking for a cheaper fare, it may be worth considering alternative destinations. For example, if you're looking to travel to Europe, consider flying to a less popular destination, such as Iceland or Portugal. These destinations may be cheaper than more popular destinations such as London or Paris.
Look For Special Offers and Deals
It's also important to look for special offers and deals when booking your ticket. Airlines often run promotions that can help you save money. It's a good idea to subscribe to an airline's email list, so you can be the first to know about any special offers and deals.
Research Budget Airlines
In addition to looking for deals, it's also a good idea to research budget airlines. Budget airlines often offer cheaper tickets than traditional airlines, but they may have fewer services, such as no free meals or no in-flight entertainment.
Take Advantage of Smartphone Apps
There are a number of smartphone apps that can help you find the best deals on airfare. These apps can monitor prices, alert you when prices drop, and help you find the cheapest fares. They can also provide reviews of airlines and airports, so you can make an informed decision.
Travel by Train or Bus
Finally, if you're looking for a more budget-friendly option, consider traveling by train or bus. Train and bus tickets are often cheaper than plane tickets, and they can be a great way to explore a new destination.
Conclusion
Airfare prices can be expensive, but there are a number of ways you can save money. By researching budget airlines, taking advantage of smartphone apps, and looking for special offers and deals, you can find cheaper fares. It's also worth considering alternative destinations and other forms of travel, such as train and bus travel. By following these tips, you can save money and still have a great travel experience.
Related posts