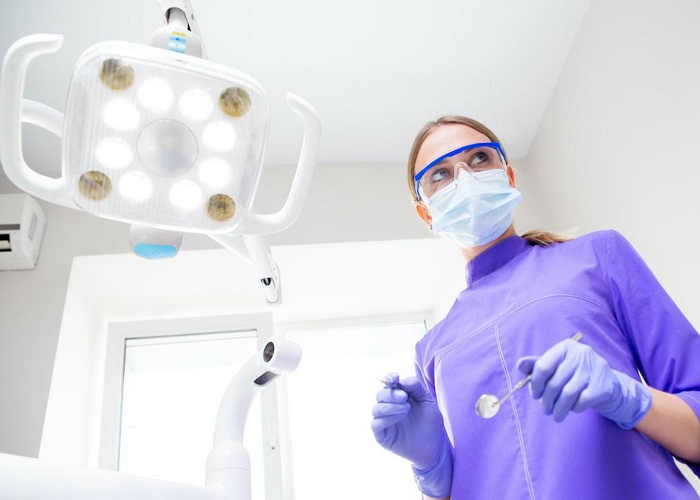 6 Essential Facebook Marketing Tips for Dental Businesses on a Budget
admin, 6 months ago
0
4 min

read
111
As a dentist, most of your funding would usually go to your clinic's equipment, tools, and specialized devices. To provide the best services to your clients you should constantly update your dental gadgets with the latest innovations. However, doing so may leave your advertising and marketing team with a meagre budget to work with for upcoming clients. 
With today's digital market, having the edge on online presence is important as it can open your clinic to a whole new set of audiences. If you have a minimal budget for that, there is no need to worry, because social media marketing offers various deals for their clients. So, as a practicing dentist asking how to promote your business on Facebook, this guide is for you. 
6 Tips on a Budget for Facebook Marketing
Take advantage of Facebook's affordable deals with these tips:
Facebook ads can be boosted daily, which is one of its more unique features. This boost feature helps your ad to get more exposure and customer engagement. The best thing about it is that you can cancel and stop it from running anytime. So, when the time comes when your budget is short, you can simply pause for a day and resume indeterminately. 
Now, a daily charge is different from a lifetime charge. The former is cheaper as it will only run for the day. The latter tends to be more expensive as it will boost your post in a certain time frame. 
Even with these price differences, experts suggest using the lifetime package deal, as it can save you more cash in the long run. So, if you're asking how to promote business on Facebook, as a professional dentist and amateur digital entrepreneur, this is the first step to do it. 
Distribute Across Different Ad Types
The market reach of each ad type varies. Essentially, Facebook has 3 main methods for increasing the exposure of your ads. First, is the promotional offer, which should compromise 60% of your budget as they will have the most reach in terms of content-focused posts and generated leads. 
Second, is audience building, which should have at least a 20% share of your ad budget as it is responsible for establishing a strong connection among your local patients. And lastly, there's retargeting, which should be allotted 20% of the budget as well, since it mainly focuses on tracking customer cookies and collecting data regarding your target audience to help you make better-personalized ads. 
By splitting your budget 3-way, you'll have a better way of knowing which parts to put cash on and where to limit the budget. 
Engage with The Right Audience
Exerting the same amount of effort to all levels of the demographic is a waste of time if you aim to target a specific set of audiences for your wisdom tooth extraction in Sarnia clinic.
As a clinic, you should focus on the patients that are nearest to you, whom you can build a stronger bond and loyalty with. So, refrain from creating vague and generalized ads. Narrow your audience down for a more cost-efficient campaign. 
Invest in Effective Ads Development

Ads are most effective on Facebook if they feel more personal to the reader. So, if you're a professional for dental implants in Etobicoke, instead of creating content that primarily uses medical jargon and focuses on dental technicalities, you should talk about how these procedures can help patients. Show to your current and potential patients, in the form of cleverly crafted ads, that you care about them. 
Promote your brand's image and values through positive propaganda and reviews from satisfied patients. Doing so will increase your clinic's online reach and organic traffic, making you stand out amongst your rivals. 
Not all posts will perform successfully as others. Those that have effectively interacted with audiences should be boosted, or at best replicated and promoted, to maximize their reach.
So, if you're asking how to promote business on Facebook, this is one of the simplest ways to do it. Fund the right ad and content formula, stick to it and boost it as much as possible. This will help you increase brand visibility and avoid the downsides of constant algorithm changes. 
Know your Posts' Strengths

Each post will have varying degrees of success. For you to perfectly replicate those that work best, make sure to assess each one carefully. Doing so can help you pick out the strengths that need to be continued and weaknesses that need to be changed or stopped. 
Working on a budget can be a daunting task for some, especially if it's for advertising. With so many things to prioritize ranging from research, customer surveys, data collection, content development, and more, making them all fit on a limited financial allowance is almost impossible. However, anything can be achieved with the help of Facebook's low-cost, high-quality digital promotion packages.
Related posts